FLAVS Festival 2022 siap menggemparkan Jakarta
Siapa yang suka musik ? , sekarang bagi kalian pecinta musik mukin bisa mulai merapat karena akan ada festival FLAVS 2022 yang akan diadakan di Jakarta , Penasaran bagaimana acaranya , tanggal , dan siapa aja yang akan tampil dalam FLAVS Festival 2022 , yuk simak !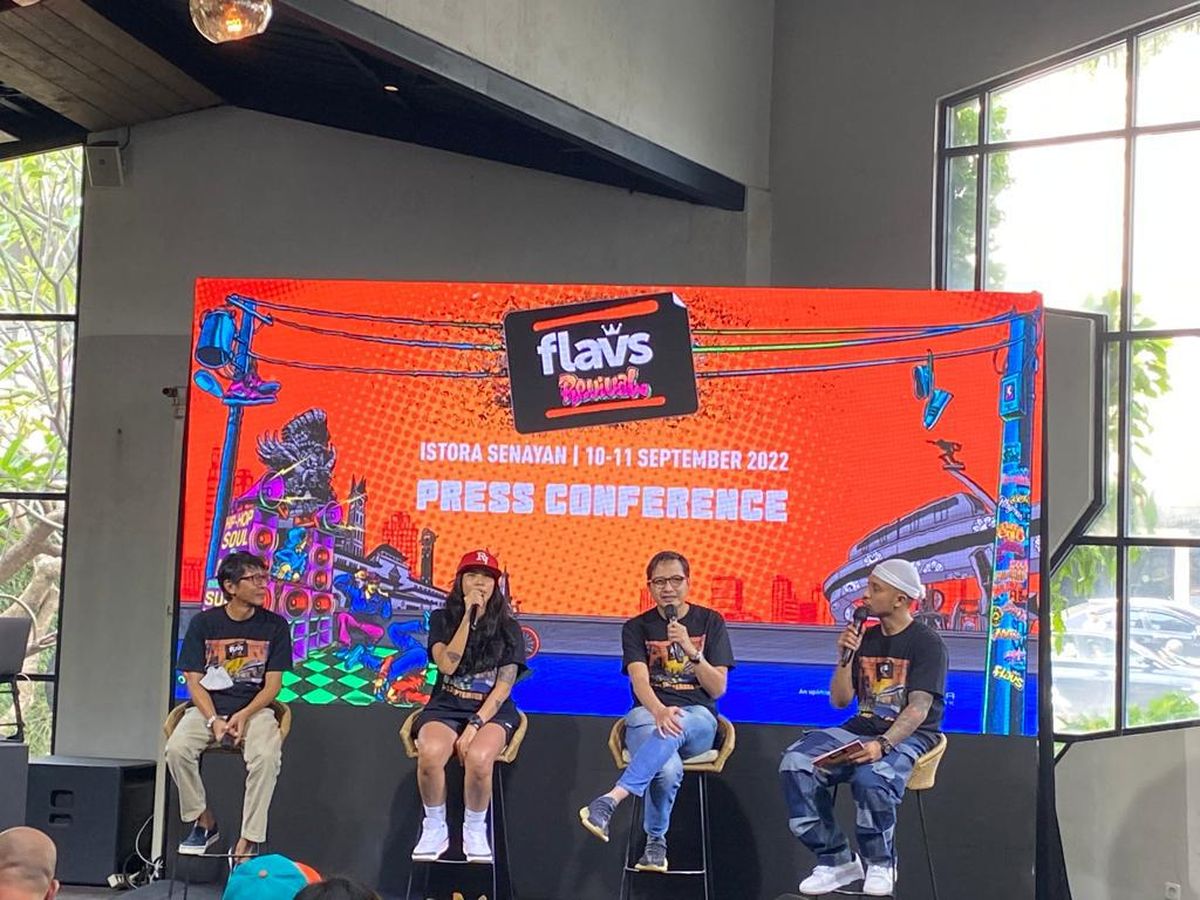 Penyelenggara FLAVS Festival 2022 akan menghadiri rangkaian bertajuk "What The FLAVS" dengan lima acara yang diadakan di lima tempat berbeda di Jakarta mulai dari 30 Juli hingga 28 Agustus 2022 . Festival musik besutan Visicita Network yang fokus pada musik hip hop, soul, dan R&B itu bakal diselenggarakan pada 10 hingga 11 September 2022 di Istora Senayan, Jakarta. Selain digelar secara offline, FLAVS Festival 2022 juga dapat disaksikan secara daring. Penyelenggaraan secara hybrid itu dimaksudkan agar acara tersebut dapat menjangkau lebih banyak para pegiat dan pecinta hip hop, soul, dan R&B yang tersebar di seluruh penjuru Tanah Air.


Sejumlah nama telah didapuk sebagai pengisi panggung pada pengumuman fase pertama dari FLAVS Festival 2022. Mereka adalah Afgan, Basboi, Blakumuh, Insthinc, Iwa K, Joe Million, Juicy Lucy, Raisa, Ramengvrl, Rizky Febian, Saykoji, T-Five, Teza Sumendra, The Couch Club, Tiara Andini, Tuan Tigabelas & REP, hingga Yura Yunita.
FLAVS Festival 2022 mengangkat tema "REVIVAL". Festival musik ini mencoba menggarisbawahi semangat kebangkitan untuk kembali berdiri tegak dan berpegangan tangan setelah berbagai hal yang terhenti akibat pandemi Covid-19. FLAVS Festival 2022 ingin mencoba menyebarkan optimisme tersebut lewat gelarannya kali ini. Informasi lengkap soal tiket, cara beli hingga keseruan lain dalam festival ini dapat didapatkan lewat www.flavs.id.