Jogjarockarta Festival 2022 Akan menghidupkan Musik Rock
Pecinta musik Rock bisa siap siap , karena pada tanggal 24 – 25 September 2022 akan diadakan Jogjarockarta Festival 2022 . Setelah vakum selama 2 tahun akhirnya Jogjarockarta Festival 2022 dapat diadakan pada tahun ini , Penasaran dengan Informasinya ? Yuk Simak !
Dalam dua hari nanti Jogjarockarta Festival 2022 akan menggetarkan Tebing Breksi dengan menghadirkan berbagai macam bintang tamu nasional maupun mancanegara yang dapat disaksikan dengan cara membeli tiket terlebih dahulu. musik Rock ini pada awalnya berkonsep "Rock on Jeep" yang mengaharuskan penonton menikmati musik dari atas mobil jip, kini diubah menjadi "History Continues." Hal itu berdasar pada situasi dan kondisi pandemi yang kian membaik, hingga akhirnya pihak panitia menargetkan sepuluh ribu penonton per hari.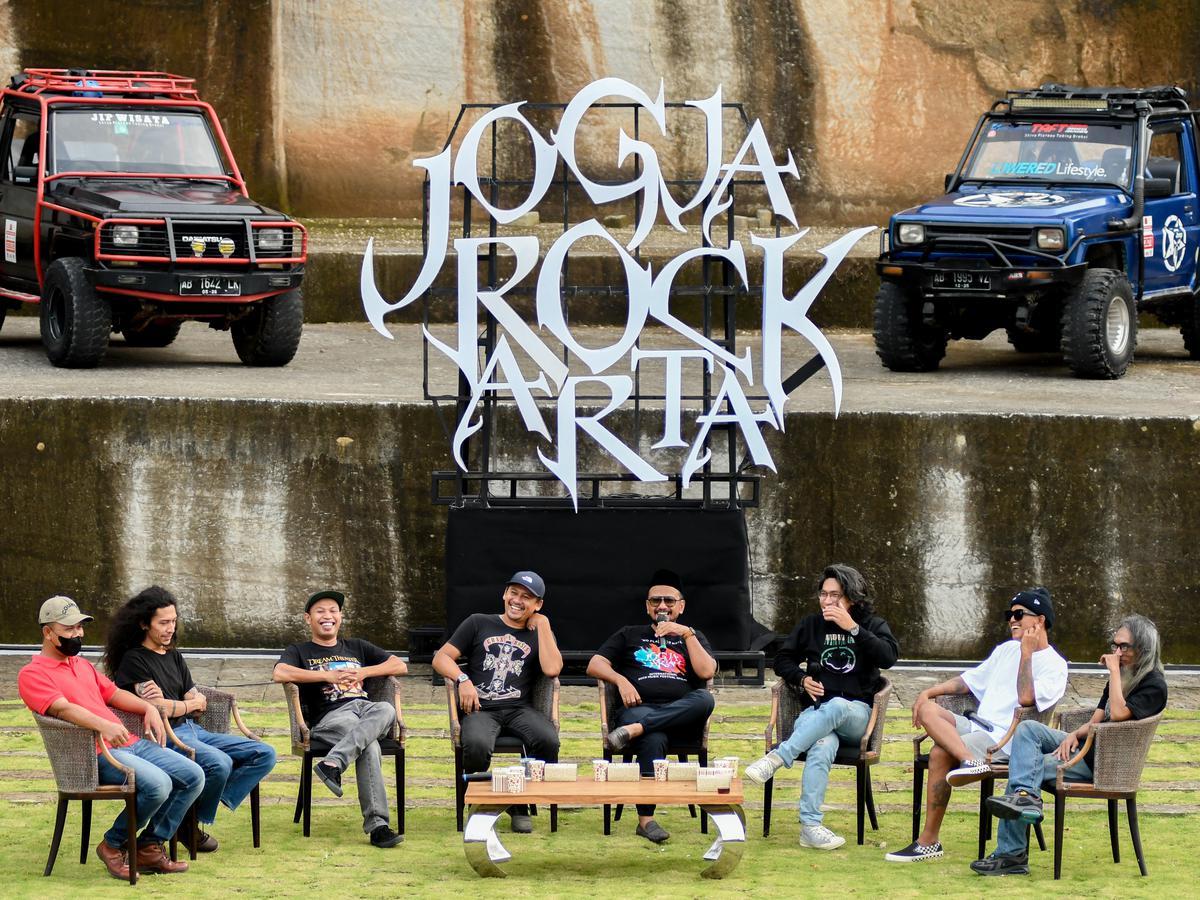 Penasaran dengan siapa aja Bintang tamu yang bakal hadir ? Berikut bintang tamu yang bakal hadir . Untuk hari pertama 24 September 2022 beberapa diantaranya akan ada Burgerkill , Dead Squad , Grass Rock ,Superman is Dead , Serigala Malam , Sangkakala , The Hydrant dan untuk 25 September 2022 Death Vomit , Edane ,Jamrud ,Prison of Blues ,Seringai dan masih banyak lagi .
untuk harga tiketnya telah mengalami perubahan dengan berubahnya konsep musik rock ini , harga tiketnya dibagi menjadi 3 kategori diantaranya adalah
Early Entry : Rp150.000
Regular: Rp200.000
On The Spot: Rp300.000
Khusus untuk pemegang tiket, harus datang di lokasi sebelum pukul 14.00 WIB. Jika lebih dari waktu tersebut, harus meng-upgrade ke tiket OTS dan menambah sisa kekurangan dari harga tiket early entry.
Sementara bagi masyarakat yang sudah membeli tiket sejak konser berkonsep "Rock on Jeep" akan ditawarkan opsi refund/non refund melalui WhatsApp.